How to Buy an Ideal Sports Watch?
Why Buy a Sports Watch?
What Are the Benefits of Sports Watches?
What Are the Functions of Sports Watches?
What Are the Factors That Affect the Purchase of a Sports Watch
Whether you're a casual user in pursuit of a healthier lifestyle or an enthusiast looking to reach a new level of fitness, you need a high-quality sports watch in your workout routine. These timepieces will help you track, monitor, and improve your performance, thanks to their onboard sensors and other special features.
Many sports watches can also guide you through your workouts via on-screen animation, as well as track your sleep and recovery patterns, to help you always feel your best and avoid injuries. They are also excellent smartwatches, which can send you smartphone notifications, offer access to your favorite virtual assistant, and even allow you to control connected home products.
Why Buy a Sports Watch?
The concept of smartwatches has become a common thing for the technology geeks and gadget lovers. If you can afford one, then you are certainly going to give it a try and enjoy the benefits of it too. However, not all smart watches are the same. Some are fitness trackers while others allow you to operate your smartphone through them, without having to use your phone. Some are great navigators and others allow you to track your running time and improvements through them. If you are a serious runner, then you will understand the need of a sports watch just right.
Since Apple launched the first generation of Apple Watch in 2014, smartwatch has developed rapidly in just a few years and has become a device that many people can't live without in their daily lives. If you are beginner, you would know that tracking your running time and abilities is really important. However, finding the right gadget to do so is a little hard for you. This is where sports watches tend to help you out and make your life much better. They allow you to keep track of everything while you prepare yourself for a marathon. But, buying a sport watch for running is not as easy as it might seem. The diversity is endless and it definitely makes the choice pretty hard. It is like you get an analysis paralysis. Which one is worth your investment? So here is a quick guide for what you need to look for before you buy a sport watch for running.
What Are the Benefits of Sports Watches?
There is so much to look into before you invest into a running sports watch.  Always look forward to well-reputed companies as you get warranty and other great features if you buy from them. Moreover, they are trustworthy so you don't have any fear too. Smart watches allow you to track your fitness and running amazingly too. So basically, you need to define your needs, set your budget and know what features must be there and you are all set to buy sports watch and run incredibly!
In addition, powerful data monitoring functions are needed by all sports enthusiasts, such as heart rate monitoring, blood oxygen saturation monitoring, positioning and exercise trajectory data, as well as sleep monitoring, etc., which would be helpful for sports enthusiasts to get a better understanding of when exercising or resting. This will help them understand their physical condition and make corresponding adjustments in sports.
What Are the Functions of Sports Watches?
Health watches are no longer just a simple function of displaying time. They usually also have functions such as heart rate monitoring, blood oxygen saturation monitoring, precise GPS positioning, running dynamic monitoring, sleep monitoring, etc. They are in fact considerably powerful. Some professional running watches have functional details beyond your imagination, they are even capable of displaying cadence, stride length, vertical amplitude, ground contact time, etc.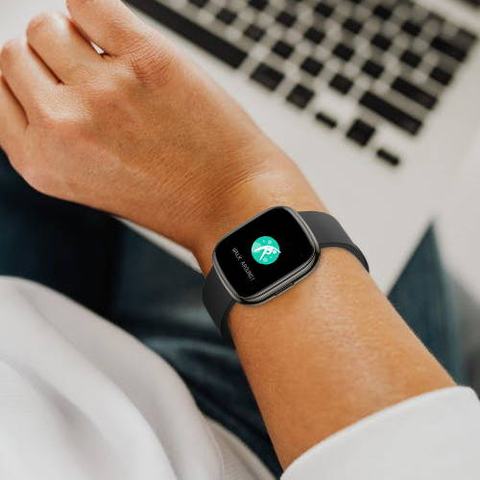 What Are the Factors That Affect the Purchase of a Sports Watch?
Watch weight
The lighter the weight of the pedometer watch, the more comfortable it is to carry. Generally speaking, they are only 40 or 50 grams, so that it will feel lighter on the hand, will not increase the exercise burden, and can further improve exercise efficiency. But for mountaineering and other sports For the watch, the weight will be higher.
Strap material
Straps are usually divided into three categories: silicone straps, TPU straps and TPE straps.
Silicone strap: easy to get dirty, with few styles, but it has a good hand feel and water resistance, shock resistance and impact resistance are also stronger.
TPU strap: more practical, wear-resistant, oil-resistant and water-resistant.
TPE strap: feel better, environmentally friendly and non-toxic, users will not have allergic reactions.
Screen display
The screen of fitness tracker for women is divided into color display and touch screen. The color display is the mainstream screen, which can provide users with richer information through changeable colors. But the touch screen will be more convenient to operate and consume power at the same time It will be bigger.
Dial shape
Now the activity tracker's dial is divided into two types: round and square. The round dial looks more comfortable and beautiful, while the square dial is analyzed based on ergonomic data, which fits the wrist better and will not hurt the wrist during exercise.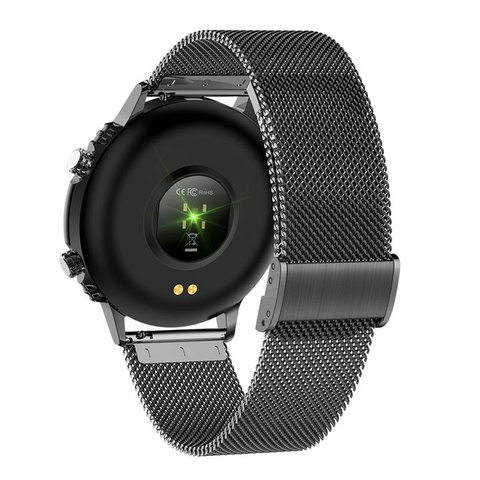 5.Battery life
Generally speaking, fitness watches for men can run for more than ten hours in GPS mode. If the music function is turned on, the power consumption will be faster. If you need to do 100 kilometers cross-country running and other sports, the battery life may not be enough.
Heart rate measurement method
Heart rate measurement methods of Step counter watches are generally divided into two types: heart rate belt measurement and photoelectric heart rate measurement. Because heart rate belt measurement needs to wear a heart rate belt, most step tracker watch for women now use photoelectric heart rate measurement. There is also a certain lag in heart rate measurement.
Waterproof rating
The fitness tracker's waterproof level is divided into IPXX waterproof and ATM waterproof. It is enough to choose IPX4 or IPX5 for daily waterproof or splash-proof. However, if it is diving or swimming, it is recommended to choose the highest level of waterproof IPX8, which can be immersed in water for a long time under a certain pressure, while ATM means the pressure resistance value. The larger the value, the stronger the waterproof ability.
Website, APP function
Nowadays, basically all calories burned fitness trackers can be used with various websites and apps. They can be connected to it via Bluetooth during use. In order to upload exercise data more accurately, you should choose some apps and websites with powerful functions.
GPS accuracy
Especially for some children and the elderly, the positioning system is very important to ensure their personal safety, so you should choose a tracker watch with higher GPS accuracy.
Additional features
In order to attract consumers, many sports watches usually have some additional functions. For example, some professional sports watches will have stride length, stride frequency, flying height, ground contact time, maximum oxygen uptake, call reminder, message reminder, and sedentary reminder. As well as additional functions such as alarms, if you are a heavy sports enthusiast, you can choose some more powerful health watches.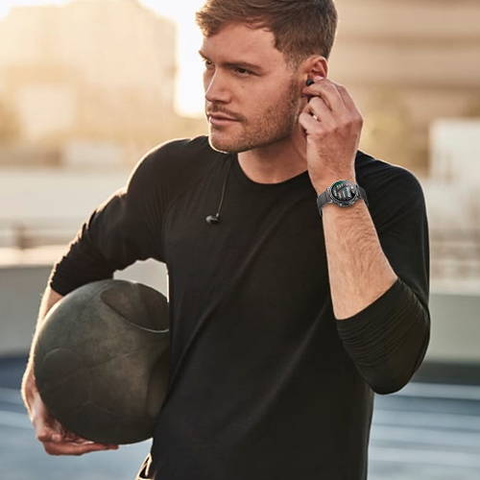 Choosing a sports watch is like selecting a smartphone, in that there are countless models to choose from. But that's where the similarities end. While whatever handset you pick will be able to perform the same standard tasks—such as making calls, sending texts, and running apps—smartwatches offer a variety of functions and features, which makes finding the right one even harder. You can choose according to your needs. Heavy users can choose a sport watch with more complete functions, and for light exercise, choose some basic sport watch with functions such as timing, heart rate measurement, positioning, and sleep monitoring. I hope the above introduction can provide you with greater help.
---