Fashion Smartwatches Lead the Fashion Trend
What Are Fashion Smartwatches?
What Are the Types of Smartwatches?
What Are the Function of Smartwatches?
What is the Difference Between the Most Stylish Smartwatches and Traditional Watches?
When smartwatches first came on the market, they were chunky and unsightly gadgets that only the geekiest technophile could bear to wear on their wrist every day. Over the past few years, however, fashion smartwatches have evolved into a much more fashionable technology. The screen touch watches have become the darling of fashion people. It can exude a powerful charm inadvertently by wearing it on the wrist. Keep reading on if you are intrigued to get to know more know fashion smartwatches?
More and more fashion brands have entered the smartwatch market or teamed with high-tech brands to offer fashionable smartwatches that can suit the gym as well as the boardroom. We have entered the wearable tech world, and we are striving to in the business are make more fashionable smartwatches to meet the increasing demand. Fashion-conscious users will be pleased to know that there is a wide range of straps to choose from, each of which gives the watch a completely different look and feel. All the options we have seen so far look great and there is enough variety that there's something available for everyone.
What Are Fashion Smartwatches?
Fashion new style smartwatches are the type of smartwatches that have information processing capabilities and meet the basic requirements of a watch. At the same time, tehy have a very fashionable appearance. When smartwatches first became "a thing," it was easy to distinguish them from their analog counterparts. They were sporty and utilitarian and the rubber band and awkward, rectangular face were dead giveaways.
As with most tech, smart watches have taken a minute for functionality to blend with style and practicality. It wasn't always easy blending a smartwatch into your daily (or nightly) ensemble. The features, however, are super convenient to have at the flick of your wrist, especially while traveling.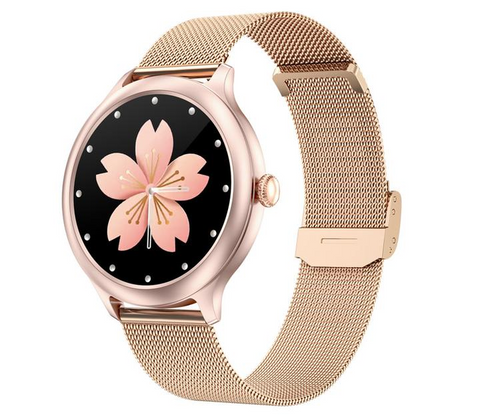 What Are the Types of Smartwatches?
Children's positioning smart watch: with multiple positioning, two-way communication, sos for help, remote monitoring, smart anti-lost, historical track, electronic fence, pedometer, love rewards and other functions, focusing more on the positioning function. It can further protect the safety of children and is a must-have watch for parents to feel more at ease.  It is a trend that mow more and more children start to use this type of watch on a daily basis.
Smartwatches for the elderly: with ultra-precise GPS positioning, family calls, emergency calls, heart rate monitoring, sedentary reminders, medication reminders, and other functions. These functions are more suitable for the elderly, just like a personal housekeeper is arranged for the elderly, which can not only prevent the elderly from getting lost, but also play a good role in monitoring the health of the elderly.
Adult smartwatches: They have multiple functions such as synchronizing mobile phone calls, sending and receiving text messages, monitoring sleep, monitoring heart rate, sedentary reminders, running steps, remote photos, music playback, video, compass, etc. Aside from that, they can an indispensable fashion item for fashionable people, making life easier and more efficient.
The article gives a detailed introduction to adult smartwatches, which is also a type of smart watches with very high market demand, which can meet most of your needs. Especially in sports, sporty fashionable smartwatch will give play to its unique advantages.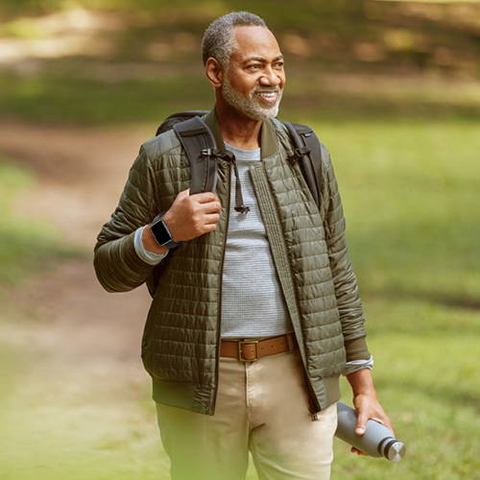 What Are the Function of Smartwatches?
Fashionable appearance: This is the most basic feature. The classic style smartwatches have a variety of different appearances to choose from. No matter what style you like or what clothes you want to match, there is always one that can satisfy you. Such as round plate, square plate, black, pink, white, etc., the theme of the dial can be adjusted freely, with a color screen and a high-definition display, and the wristband can be detached and replaced.
Health monitoring: With functions such as heart rate monitoring, sleep monitoring and blood oxygen monitoring, it can provide you with physical health indicators, so that you can have a more comprehensive understanding of your body, and urge you to pay more attention to your health.
Multiple sports modes: Support multiple outdoor sports modes, such as running, walking, cycling, playing basketball, playing football, playing table tennis, playing badminton and skipping rope, etc.,
Match the corresponding exercise mode during exercise, the watch will record your exercise and monitor your physical condition in real time.
Waterproof: It can be worn under the situations of washing hands, sweating, raining, etc., which can meet your daily needs and make it more comfortable to use.
Bluetooth mode: start Bluetooth and connect to the phone, stylish android smartwatches

 

can use some functions on the phone, such as reading text messages, playing music, answering calls, and positioning, etc., which can get rid of the troubles of the phone and make it easier and smarter to use.
Strong endurance: with large-capacity battery, it can realize long-term standby. The standby time is actually up to 30 days, which is more convenient to use.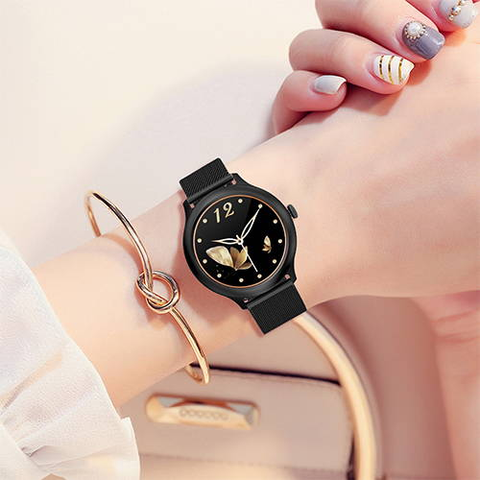 Fortunately, smart technology has reached new heights allowing for us to incorporate style into the design. Now, fashion smart sports watches can blend into your normal life and outfits just like an old-school timepiece would. Designer are getting in on the fun create stylish looking smart watches. You get all of the functional benefits of smart technology without having to sacrifice style.
What is the Difference Between Stylish Smartwatches and Traditional Watches?
We have seen a lot of people asking whether they should buy a Smartwatch or a Regular watch. There is no doubt that smartwatches are more convenient and valuable as compared to regular watches.
Different functions: smart watches combine various functions of traditional watches and smart phones,
In addition to the traditional watch watch time function, it can also answer calls, play music, check related APP notifications, and measure heart rate, respiration and blood oxygen saturation at any time, which is not possible with ordinary watches. Function.
The battery life is different: traditional mechanical watches or quartz watches do not need to be charged, and the use time is very long, while smart watches need to be charged in daily use.
The usage is different: because the smart watch can be connected to the mobile phone, it must be matched with the mobile phone to use the functions of receiving messages and answering calls on the mobile phone, while the traditional watch can also be used without electronic equipment.
Different appearance: The next significant advantage of the smartwatch is plenty of watch faces. Smartwatches come with hundreds and thousands of different watch faces so that you can choose anyone that matches your outfit the most. Most watch faces are customizable, meaning you can use any widget of your choice, color and size. Drag and drop allow you to change the position of a specific widget. So you can use a smartwatch for work, school, sports, fitness, business purposes because it suits all types of outfits.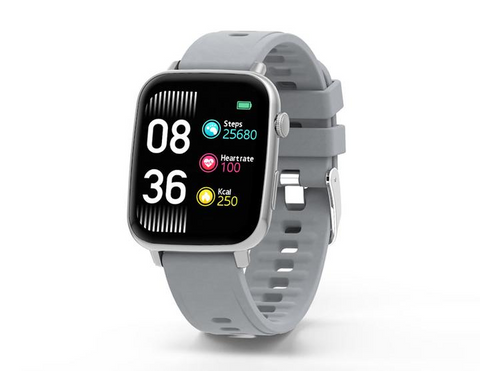 You have seen the advantages of men stylish smart watches. Now we hope you can find which one is best for you, either a smartwatch or a regular watch?
smartwatches are more advanced versions that cover all valuable features that you require for your health. The world of stylish smart watches truly knows no limits. Depending on your expectations, guaranteed there will be a device for all your needs and then some. It's no surprise, of course, that the link between fitness, technology and practicality is stronger than ever. We only need to look to the overflowing stream of stellar fitness apps available at our fingertips. While smart watches certainly deliver on the fitness front, finding a piece that is equal parts stylish and innovative can become a challenge.
---